Most people assume the "Nigerian prince" scam is a relic of the past. While that's technically true, its predecessors live on. Cryptocurrency scams are very quickly becoming more common and advanced.
Are Nigerian Princes Coming After Crypto?
While decentralized transactions can be riskier than other investment types, it's still reasonably safe for those who know what they're doing. That said, scammers are always looking for new ventures — and they've struck gold with cryptocurrency. Across the globe, they managed to steal or deceive $14 billion out of people in 2021 alone. The amount is only increasing as their attempts become more sophisticated.
Scam messages most often come from Nigeria, Lagos or the Ivory Coast. Consider the classic "Nigerian Prince" approach — where scammers lure unsuspecting victims with promises of a vast inheritance and disappear when their money runs dry. They often purposefully include misspellings and errors to ensure their target is vulnerable.
However, fraud evolves as technology advances. So-called "Nigerian princes" are still around, but they're coming after cryptocurrency this time. It's an incredibly alluring opportunity for scammers. They see the value in exploiting untraceable currency and peer-to-peer transactions.
In place of the traditional scheme now exists a variety of new scams. They take on different forms, but the ultimate goal is to defraud people from their hard-earned funds.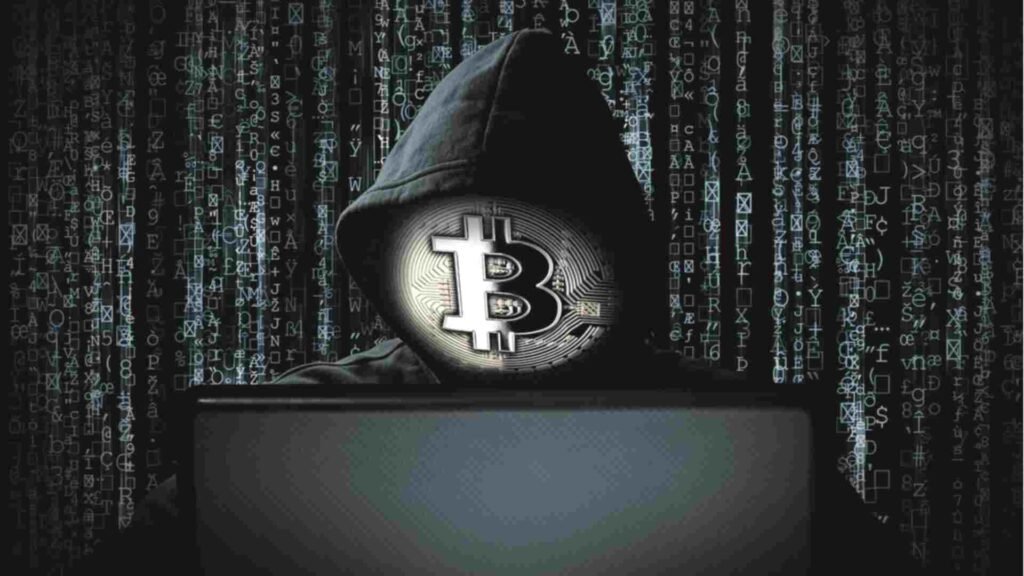 What Are Some Big Crypto Scams?
The largest scams typically involve complex deception. They have each accumulated millions — or even billions — in stolen cryptocurrency.
There are four main cryptocurrency scams:
Investment: Scammers trick people into sending them money for new cryptocurrency investments. They ask for an activation fee and vanish once they've got it. In 2021 alone, Americans lost around $680 million to this scam.
Rug pull: Cryptocurrency creators take their investors' money and disappear without a trace. It made up $7.7 billion in losses during 2021.
Romance: Romance scams — also known as pig butchering — happen when someone forms a romantic relationship with their target to dupe them out of their savings. Americans reported losing over $400 million to cryptocurrency romance scams.
Imposter: A scammer disguises themselves to defraud their target. They often take the form of staking pool creators, cryptocurrency founders or investors.
These aren't the only schemes people encounter, but they're some of the largest. They use complex techniques and careful emotional manipulation to convince their target of legitimacy.
How Have Cryptocurrency Scams Evolved?
Cryptocurrency scams have been around since the invention of the currency, but scammers have grown more sophisticated over the years. For instance, Nigerian police arrested a man in 2021 after uncovering his central role in a scam ring. He would seek workers from the United States and encourage them to install ransomware on company servers as retaliation.
It may not seem noteworthy, but it points to a much more significant concern. How did one random man convince people to risk their careers and a criminal record?
Most people assume their crypto investments are safe because they're immune to deception. They might not fall for traditional attempts, but many aren't apparent initially because they use social engineering. It's a common psychological tactic that exploits feelings of fear, love, greed, excitement or anger. Scammers often increase attempts when they feel their targets will be most vulnerable.
When overwhelmed with emotion, the human mind is less capable of complex decision-making, so people are more likely to react without thinking properly. Scamming relies on using sophisticated manipulation. It might start as a seemingly innocent email or an "accidental" text but end with fraudulent transactions.
How Do Scammers Exploit Cryptocurrencies?
Cryptocurrency scams often take advantage of uncertainty in the market. They use events like investor liquidation or currency collapse to their advantage. People are generally unaware of new versions, making them less likely to catch on.
In addition, scammers use the nature of decentralized investing to their advantage. They exploit peer-to-peer transactions and get away with it because they're untraceable.
How Likely Are You to Get Scammed??
In 2023, investigators discovered over 1,000 fraudulent websites connected to a single scheme. Scammers would send messages to their target to tell them they've won a Bitcoin giveaway and must cover the transaction cost. The activation fee of 0.01 BTC seems reasonable for 0.7 BTC worth of winnings, so many went through with it.
The scheme professed to have received around $5,000,000 from various victims. The investigators are unsure if there's truth to the claims, considering they may just exist to encourage others to join. However, the possibility that so many have fallen for the scam is concerning.
Assuming people can avoid scams as long as they're knowledgeable about them seems reasonable, but that's not the case. Americans reported $329 million in cryptocurrency losses in the first quarter of 2022 — they reached half of the total damages of 2021 in just a few months.
Complex attacks are more challenging to recognize. The scammer can spend months with their target without ever mentioning cryptocurrency. Their goal is to gain trust to make the deception easier — people are much more likely to trust their friend's investment recommendation than they are a misspelled text from a stranger. There will likely always be a "Nigerian prince" attempting to deceive them out of their savings, so it's best to be safe.
There Is No Prince
Scammers have gone from the classic "Nigerian Prince" scheme to complex social engineering projects. Most cryptocurrency holders are knowledgeable enough to avoid blatant deception, which may make them prone to missing the signs of more complex attempts. With the rate of fraud on the rise, being mindful of potential fraud is crucial.
Read Also: Top Five Crypto Scams And How To Avoid Them