AlexaBlockchain is a Blockchain Media Company. We are the leading independent source of blockchain news, analysis, opinion, and premium insights. We also offer extensive directory/ database of blockchain companies and projects across 15+ verticals.
Blockchain & Crypto Industry News and Updates
AlexaBlockchain is the leading independent digital media resource covering a wide range of news on blockchain technology. We extensively cover all the blockchain developments, and publish – News Bites, Blogs, Press Releases & Articles on Blockchain Projects, Startups, Companies & Industries. Moreover, we strive to bring reliable breaking news on blockchain, Bitcoin, cryptocurrency, DeFi, Web3, metaverse, and NFTs. Our editorial news, research-based analysis, expert opinion, and premium data & insights provide web3 investors and enthusiasts with the critical information they need to make smarter decisions.
Blockchain Industry Directory (BID)
AlexaBlockchain offers extensive directory / database of blockchain companies and projects across 15+ verticals. Know more about blockchain directory here.
Team
We are privileged enough to work with the best and brightest people in blockchain industry. Our management team is global, as is our perspective, and our team members are stationed in India, Singapore, Japan, South Korea, Australia, United States, UK, Germany, Italy, France, UAE, Brazil, and South Africa.
Management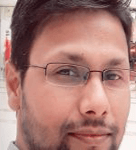 Ravi Kumar, Founder
AlexaBlockchain was founded by entrepreneur Ravi Shankar Kumar and began publishing in August 2020. He holds a degree in Mathematics and an MBA in Information Technology. Ravi brings over 11 years of experience in market research and consulting in technology industry.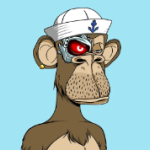 Sanjay Kumar, Advisor
Sanjay Kumar is an advisor at AlexaBlockchain. Has a degree in Mathematics and a master's in Computer Science. He has been a software developer for more than 10 years. He is passionate about new technology and its application for industries.
Aditya Sharma, Client Communications
Aditya manages client communications at AlexaBlockchain. He is the youngest member of AlexaBlockchain team. When he's free, he can be found playing P2E games in the metaverse.
Get in Touch
Editor: info@alexablockchain.com
Advertising: advertising page
Partnerships: info@alexablockchain.com
Franchise: info@alexablockchain.com
Other: info@alexablockchain.com