NSAV, a cryptocurrency, blockchain and digital asset technology company, partners with Nirvana Meta to enter into Metaverse space.
NSAV is a wholly owned subsidiary of the U.S. based publicly traded company Net Savings Link, Inc. (OTC Pink: NSAV). Nirvana Meta will bring NSAV into the metaverse gaming space.
Metaverse Is The Next Big Technology Platform
The metaverse has emerged as the next big technology platform, attracting online gaming companies, social networks, and other technology giants. Recently Facebook changed its name to meta as it is focusing on metaverse business model to drive future growth.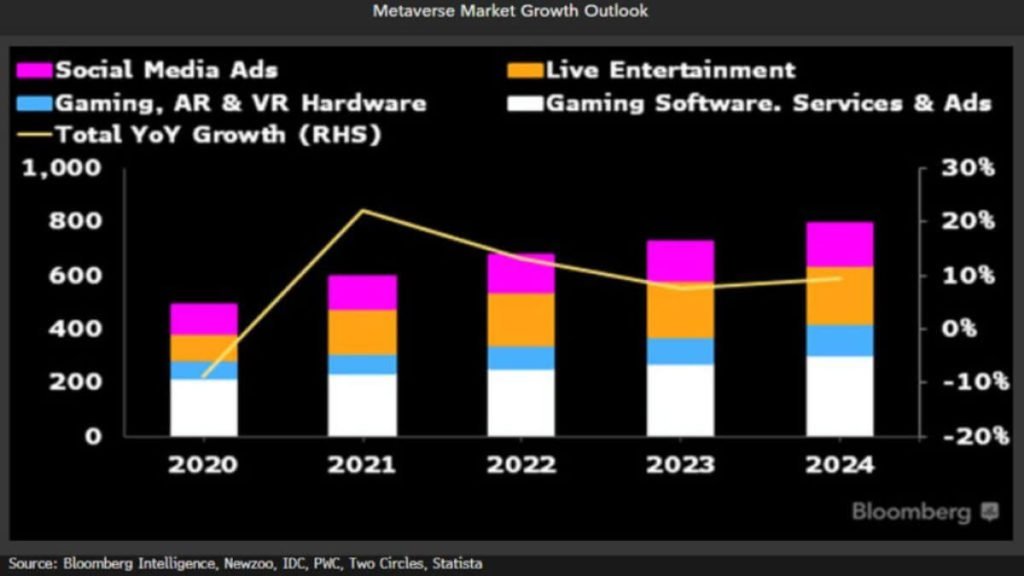 According to an analysis by Bloomberg Intelligence, the global Metaverse market can reach $800 billion in 2024 from around $500 billion in 2020, representing a CAGR of 13.1%.
The metaverse is the convergence of the physical and digital realms in the next evolution of the internet and social networks using real-time 3D software – Social, persistent, shared, virtual 3D worlds. It presents a novel opportunity for leading online entertainment and social media companies to capitalize on new revenue streams.
The Nirvana Meta
Nirvana Meta is a 3D new magic chain developed by South Korean blockchain gaming company NirvanaSoft, adapted from the classic Korean fantasy online games, with all its classic elements. Games with beautiful picture style, rich epic content, large-scale 3D siege warfare, the unique magic of the magic of PK play attention. And put forward to "magic play" as the core of the "new magic" chain tour concept, from "magic vision, magic play, magic battle" three aspects of the chain tour redefined the new standard.
Meta Chain
Meta Chain is a public chain born in order to build the Nirvana Meta meta-universe chain tour platform, created by blockchain technology geeks and game developers from South Korea, the United States, Southeast Asia and other parts of the world. It has a high processing capacity of 3000 + TPS per second to cope with the chain upstream for the public chain high concurrent processing performance requirements. MNU is based on the public chain MetaChain POS consensus mechanism platform pass, it is also the Nirvana meta-universe this chain tour platform ecological only pass. Not only for the economic circulation of the MetaNirvana game, but also will be used in a number of large chains to be an online economic system.
NSAV To Turn Into A Turnkey Crypto Company
NSAV is planning to transform intself into a fully integrated technology company, offering turnkey technological solutions to the cryptocurrency, blockchain and digital asset industries. Over time, the Company plans to provide a wide range of services such as software solutions, e-commerce, financial services, advisory services and information technology.
Mr. Wang Jie, CEO of Nirvana Meta, said:
"We are thrilled with this historic moment. I am extremely confident that Nirvana Meta will be a huge success and in line with our company vision and mission. Nirvana Meta is in line with the current trend built on with Metaverse. The world now is moving at an immense pace towards virtual reality and ultimately, we are now creating another world, another reality, that is as rich and as authentic as the real world. MNU will soon be the largest scale metaverse chain game in the GameFi market all around the world."
Dato' Sri Desmond Lim, Interim CEO and Senior Vice President of Cryptocurrency Operations, said:
"Metaverse GameFi is about to become a game-changer in the industry. We are extremely excited to be part of the Nirvana Meta project, which we believe will revolutionize the RPG market."
Read Also: NSAV Cryptocurrency Exchange Goes Live With Big Focus On Compliance