Central bank digital currency (CBDC) has been touted as the solution to cross-border transactions and settlements, and Aadhaar architect Nandan Nilekani is one of the many who believe in its potential. In a recent address at the Bharat Inclusion Summit, Nilekani praised CBDC as a powerful tool to address the challenges posed by private cryptocurrencies, which have struggled in recent times.
Who is Nandan Nilekani?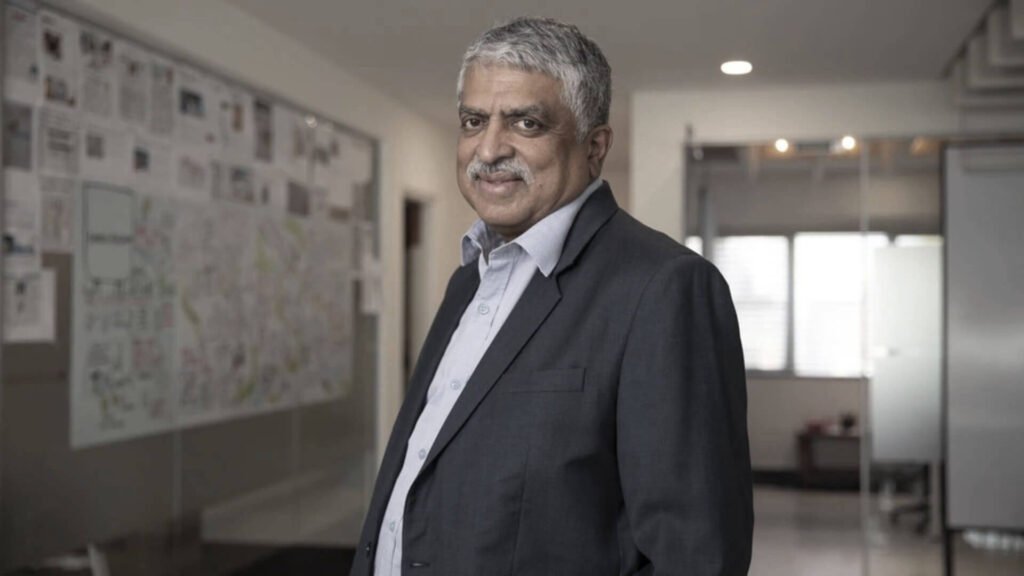 Nandan Nilekani is an Indian entrepreneur, philanthropist, and bureaucrat who has made significant contributions to the development of India's information technology sector. He is best known as the co-founder of Infosys, one of India's leading software services companies, and as the architect of the world's largest national identification system, Aadhaar.
Born in Bangalore, India in 1955, Nilekani attended the Indian Institute of Technology in Bombay, where he earned a degree in electrical engineering. After graduation, he co-founded Infosys in 1981 with six other engineers, including his friend Narayana Murthy. Nilekani served as the CEO of Infosys from 2002 to 2007, during which time the company became one of the largest software exporters in India.
In 2009, Nilekani was appointed as the chairman of the Unique Identification Authority of India (UIDAI), the government agency responsible for implementing Aadhaar. Aadhaar is a biometric identification system that assigns a unique 12-digit number to each resident of India based on their fingerprints and iris scans. The system has since become the world's largest national identification project, with over 1.4 billion registered users.
Under Nilekani's leadership, the UIDAI implemented Aadhaar in a record time of just four years, making it one of the fastest and most efficient government projects in India's history. Aadhaar has been credited with reducing corruption, improving access to government services, and facilitating financial inclusion in India.
Nilekani's contributions to the development of India's technology sector have earned him numerous accolades, including the Padma Bhushan, one of India's highest civilian honors. He was named as one of the Top 100 Global Thinkers by Foreign Policy magazine in 2010. He has also been recognized as one of the world's 100 most influential people by TIME magazine several times.
CBDC will be useful for wholesale cross-border transactions and settlements
Nandan Nilekani, the chairman of Infosys and architect of India's Aadhaar program, believes that the Reserve Bank of India's central bank digital currency (CBDC) will be useful for wholesale cross-border transactions and settlements, similar to how the Unified Payments Interface (UPI) solves for retail use cases.
Nilekani made the statement during a fireside chat on the next frontiers of financial inclusion at the Bharat Inclusion Summit hosted by CIIE. He also commented on the global potential of UPI, stating that many countries will use it as a standard to build products on top of.
Nilekani has expressed optimism about the potential of cryptocurrencies in the past, stating in 2021 that they are worth considering and can be used to bring about greater financial inclusion. However, he also emphasized the importance of ensuring that crypto assets follow all laws and do not become a backdoor for money laundering.
"There is a role for crypto as assets but they obviously will have to follow all the laws and make sure that it doesn't become a backdoor for money laundering … they have to use that an entry point to get lot of young people into financial markets," Nandan Nilekani, said at the Reuters Next Conference in 2021.
Nilekani's comments come at a time when India has got a unique opportunity to lead the way in establishing global cryptocurrency regulations with presidency of the G20 from December 1, 2022 to November 30, 2023.
The fall of FTX and other private cryptocurrencies has further bolstered the case for a central bank digital currency in India and other countries. As the world continues to navigate the rapidly evolving digital financial landscape, it remains to be seen how CBDCs and other emerging technologies will shape the future of finance.
Read Also: Indian State Telangana's Web 3.0 Regulatory Sandbox paving the way for innovation and growth in the blockchain industry