El Salvador became the first country in the world to adopt Bitcoin as a legal tender on September 7, 2021, after the approval of the new Bitcoin law by the ruling party and allies of the President Nayib Bukele in the Legislative Assembly.
El Salvador Putting Bitcoin Infra In Place
El Salvador has roped in U.S.-based cryptocurrency unicorn BitGo to provide Chivo's wallet infrastructure which incldes Chivo Bitcoin ATMs and security platform for its Bitcoin rollout.
El Salvador has installed over 200 Chivo Bitcoin ATMs in the country and 50 such ATMs in the U.S.. These ATMs allow users to top up their Bitcoin Chivo Wallet app balance with zero commission fees. Los Angeles, San Francisco, Atlanta, Chicago, Dallas, Houston, El Paso, El Doral, Laredo, and McAllen all have working Chivo ATMs installed.
Apart from BitGo, the country has also partnered with several other players in the crypto industry for the smooth roll out. However, the details are not public.
Salvadorans Adopting Chivo Wallet
El Salvador began to implement Bitcoin as a legal tender parallel to the US dollar, which has been used for two decades as its legal tender.
Within two weeks of Bitcoin officially becoming a legal tender in El Salvador, the official Chivo Wallet has penetrated 17 percent of the population.
Over 1 Million Salvadorans Using Chivo wallet
El Salvador President Nayib Bukele took to Twitter to share how the Bitcoin adoption is growing in the country.
"1.1 million Salvadorans already use Chivo wallet (and we haven't enabled 65% of phone models yet). It seems that we will be able to bank more people in 1 month than they did with nationalizations and privatizations of traditional banking in 40 years."

President Nayib Bukele on Twitter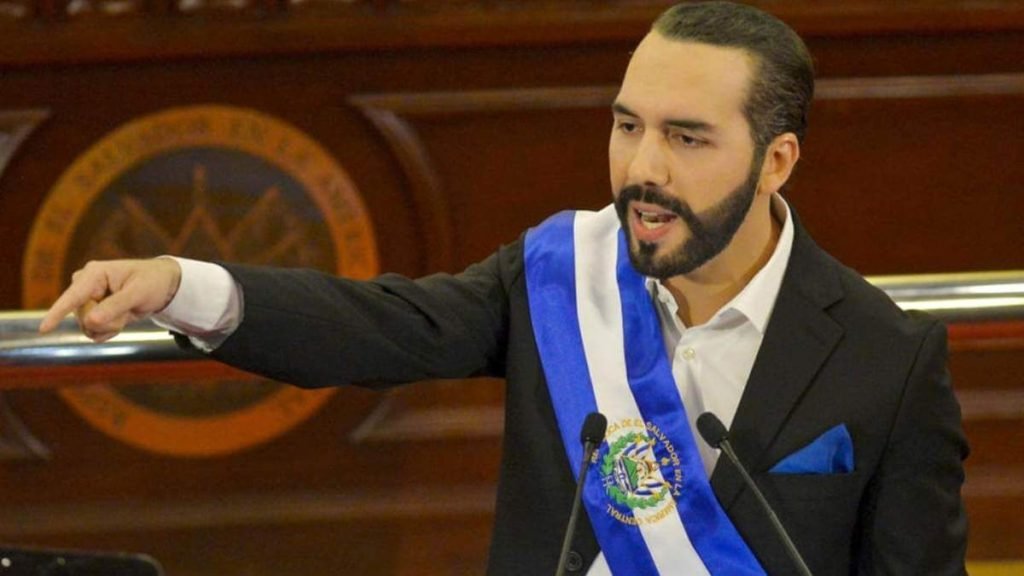 So, the official Bitcoin wallet is now used by over 1 million or 17 percent of the country's population. This is remarkable as 65 percent of smart phone models in the El Salvador are currently not supporting the Chivo wallet.
The adoption is growing at around half a million per week. As per earlier announcement, over 500,000 people signed up for the Chivo account in the first week of launch.
The initial uptake may be driven by the incentive to use the Chivo Wallet. Each citizen gets $30 worth of Bitcoin after downloading the wallet.
Nayib Bukele Expects Bitcoin To Bring Financial Inclusion Faster Than Banks
President Nayib Bukele again mentioned in his tweet the advantage that Bitcoin brings for faster financial inclusion. He is confidant that the new system would be able to bring banking facility to more number of people in just one months than the country was able to achieve with nationalizations and privatizations of traditional banking in forty years.
Businesses Starts Accepting Bitcoin In El Salvador
The usage of Bitcoin as a payment option is currently optional for Businesses. But, many mainstream global businesses operating in El Salvador have quickly started allowing payment with Bitcoin since day one.
Big brands accepting Bitcoin as payment in El Salvador currently include McDonald's, Starbucks, Wendy's, Dollar City, China Wok, and Pizza Hut. Even a local bank, Banco Cuscatlán, has already integrated Bitcoin with its services.
El Salvador Bitcoin Adoption To Make A Dent In MoneyGram Revenue
According to reports, international payment firms, like MoneGram, and Western Union, have been annually earning around $400 million in El Salvador on remittance fees – 1.5 percent of the country's GDP.
Remittances in El Salvador are received by over 70 percent of the population. In 2020 alone, locals received a total of $6 billion from abroad. Now, Nayib Bukele is certain that Bitcoin will help Salvadorans to avoid these mammoth fees.
Bitcoin Price Volatility Is A Barrier In 'Real Adoption'
Looking at the developments so far, it seems that Salvadorans have started this new change. However, analysts, world economic authorities and citizens themselves are concerned about the economic instability that its implementation may generate. The clearest example of the high volatility of cryptocurrencies is that the price of Bitcoin crashed in 2021 after touching an all-time high of around $65,000.
In September 2020, this cryptocurrency was trading at around $10,000 and in April it reached a high of $63,000. Since then, it has suffered strong ups and downs that have it in just over $45,000.
The Salvadoran government was the first to venture to buy bitcoins and already has 550, according to what was expressed on social networks by President Bukele himself.
The President has not detailed the criteria used to make the purchases, the ways in which they were acquired or if the purchase was made on an exchange platform or a large holder of the cryptocurrency.
Despite being used by millions of people, the digital currency is easily influenced by statements of prominent personalities like Elon Musk. This can be one of the biggest drawbacks, which may discourage small businesses and majority of Salvadorans to adopt Bitcoin for all their banking and payment requirements.